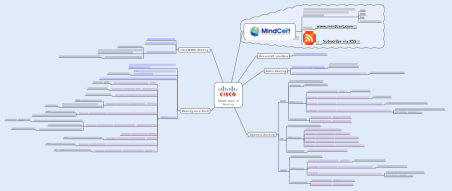 Now, this is a Mind Map I have just created for something else I am doing and thought I would share it. It is quite basic and one of many more Cisco ones that will follow. Well, I am a CCIE and published author of several Cisco Press Books 🙂
Anyway, this is right out of the Cisco CCNA level routing requirements. This is a very basic Mind Map that covers the real basics, I will be expanding all of these and aim to do a complete CCNA set of Mind Maps as I am doing for the CISSP and CEH.
Again, please let me know your comments. I do these because I like to think they are used. I love to hear who is using these and how.