It has been far too long since I last posted a Mind Map.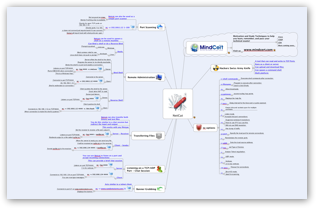 I have recently started the Pentesting with Backtrack (PWB) online course from Offensive Security and I plan to sit the associated exam.
Therefore I thought it would be a great idea to create some more Mind Maps for some of the security tools covered on the PWB course.
So, here is my first of many Mind Maps.
This Mind Map is covering NetCat. NetCat is sometimes referred to as a network swiss army tool. It allows you to listen and redirect input and output to TCP and UDP ports.
Take a look at the Mind Map but the best way to learn this tool is to get a few machines hooked together and play.
Apologies for been away too long and I will ensure that I get some more Mind Maps online as they are created.