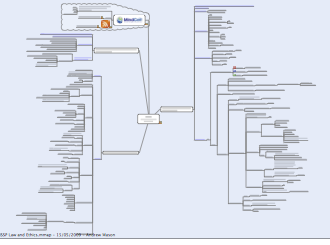 Just returned from my holiday and just completed the next installment for the CISSP Mind Maps.
This Mind Map is for the CISSP Law, Investigation, and Ethics module of the CISSP common body of knowledge. This covers the mainly US laws that are tested on the exam as well as the ISC2 code of ethics that you do get asked about and as a CISSP, are expected to withhold.
Download the Mind Map directly from here and as usual, please comment on this post and let me know your thoughts..
Thanks,